About Us
Founded in 2016, CURA Strategies is a bipartisan strategic communications and public affairs agency focused on one thing: transforming health care. Our name, CURA—Latin for care, concern and attention to others—exemplifies our mission to take exceptional care of our clients so they can transform the health care system and improve lives.
We believe that if a new solution exists that can help people live healthier for longer, it should be supported and available to patients. Yet, given the complexities of health care, many innovative health care organizations struggle to disrupt the status quo despite their best efforts.
We know how hard it can be to reach the right audiences or motivate the right decisionmakers to take action, and we hate seeing organizations waste time and money on strategies that don't yield results. That is why one of our core values is to deliver results by partnering with clients to create and execute communications and advocacy campaigns that motivate the right people to take transformative action.
Using our client-centric, customized communications and advocacy approach, we have helped more than 80 clients mobilize their missions, guided the launch of 12 national coalitions and received over 20 industry awards in just seven years.
We work with CURAGE
We define CURAge as bold leadership to improve society and help others. Whereas courage is self-focused and individual, CURAge is others-focused and team-centered. It's taking on our clients' causes as our own. It's looking for opportunities to maximize your investment to deliver results. It's advancing health equity in the pursuit of improved health outcomes for all. With CURAge, taking transformative action to improve health and lives is always a winning strategy.
Our CURAgeous culture is brought to life through a set of behaviors and attitudes.
We love transforming health care
We serve & contribute proactively
We partner with clients to deliver results
Our Team
Anne Woodbury is a 30-year D.C. veteran and sought-after strategic counselor, who applies her unique background in government, integrated communications, and public affairs to develop and execute breakthrough campaigns that drive improvements in health care. Anne has supported businesses and nonprofits of all sizes in executing corporate and product communications and market-shaping strategies that make a positive impact on people's health and wellness.
Anne Woodbury
CEO and Founder
Thy-Ann Nguyen has extensive experience planning and implementing strategic communications programs for organizations across the health care spectrum, partnering with clients to launch highly successful integrated communications initiatives, thought leadership campaigns, product launches and issue-based campaigns. As Chief of Staff, Thy-Ann oversees CURA's day-to-day operations, human resources and marketing.
Thy-Ann Nguyen
Chief of Staff
Scott Leezer is a seasoned strategic public affairs expert with over 10 years of bipartisan government relations consulting experience. Mission-driven to achieve success for his clients, Scott strives to make the world a better place for his transformational health care clients. Scott's genuine understanding of public policy and political landscapes helps him to develop and implement strategic policy agendas that meet his client's goals and objectives through relationships with key stakeholders.
Scott Leezer
Senior Vice President of
Government Relations
Jen Young is a seasoned communications, marketing and public affairs executive with 25 years of experience. With experience directing integrated campaigns, programs and operations for both health and non-health related corporations, government agencies, trade associations and advocacy organizations, Jen is a dynamic and collaborative leader who excels at facilitating communications within complex organizations and delivering impactful results for clients. 
Jen Young
Senior Vice President
Claire Grant is a communications professional specializing in health care policy and public affairs. Claire has extensive experience leading state and federal policy and advocacy, regulatory, corporate communications, and reputation management initiatives for clients across pharmaceuticals and the life sciences, medical devices, consumer products, hospital and health systems, and health IT.
Claire Grant
Vice President
Kate Lyons is a communications professional with over a decade of experience building successful campaigns to drive profits and increase market share. With extensive experience in campaign optimization, crisis communications and community outreach, Kate is an energetic leader devoted to simplified storytelling for optimal results. Prior to joining CURA Strategies, Kate rebranded a health care system and served as the Public Information Officer during the height of the COVID-19 pandemic.
Kate Lyons
Vice President
Michael Lisowski is a skilled government relations professional with nearly a decade of experience working on federal public policy. From drafting legislative language and passing bills, to coordinating with coalition partners, planning fly-ins, advocacy days, and roundtables, Michael has participated in all facets of the legislative process.
Michael Lisowski
Vice President, Government Relations
Stephanie Wight is a seasoned communications professional specializing in health and health care public relations. With a knack for storytelling, an eye for news, and a passion for helping others, Stephanie has worked creatively over the past decade to translate complex health care issues for lay audiences, elevate the voices of key leaders, and secure top-tier media coverage for patient advocacy organizations, hospital and health systems, professional associations, and government agencies.
Stephanie Wight
Vice President, Media Relations
Emily is a design innovator, brand manager, and project management professional with a passion for producing captivating creative content while also providing unrelenting client service. Emily has over 20 years of experience creating and producing designs and illustrations for a diverse spectrum of enterprises, including the private-sector, non-profit organizations and their affiliated partners, and federal government agencies.
Emily Hagen
Associate Creative Director
Erin Berst is a communications professional specializing in corporate communications for companies and organizations. Erin is known for her cheerfully persistent approach to project management and her keen eye for detail and editing. Erin is experienced across communications disciplines including social and digital media, though she is particularly passionate about writing and earned media.
Erin Berst
Managing Supervisor
Falen Petros is skilled at health promotion, education, and community relations. Falen has a passion for health equity and social marketing. Prior to joining CURA, Falen worked at Child Care Aware of America to support Child Care Resource and Referral agencies across the country. Falen's professional experiences also include serving as a Health Educator at Inova Health Systems. Falen received her Masters of Science in Public Health Education and Promotion from Marymount University.
Falen Petros
Account Supervisor
Sydney Shepherd has extensive experience implementing integrated grassroots/advocacy and government relations campaigns to achieve legislative goals, particularly in the nonprofit sector. Sydney is passionate about elevating the voices of advocates to promote transformational legislative changes in health care.
Sydney Shepherd
Account Supervisor
Patrick Meade is a communications professional specializing in congressional outreach and advocacy, working with health care industry clients to achieve their advocacy and business goals. Patrick graduated from the University of Maryland with a bachelor's degree in Government and Politics, along with Economics, and interned for two members of Maryland's Congressional delegation.
Patrick Meade
Manager, Government Relations
Laura is passionate about executing creative communications strategies that exceed goals and drive tangible results. With experience in the rare disease, immunology, gastroenterology, sleep and micro-robotics spaces, Laura's work spans across health care sectors including biopharma, medtech and nonprofit management. Prior to CURA, Laura worked at Health+Commerce, a healthcare PR and digital marketing agency, where she focused on corporate and regulatory communications.
Laura Wagner
Senior Account Executive
Lula is a public relations professional who specializes in strategic communications in the wellness space. Leveraging her multidisciplinary skills in media relations, research and marketing, Lula brings a unique perspective to CURA team on how to best serve our clients and achieve their goals. Lula graduated from Virginia Commonwealth University with a bachelor's degree in Interdisciplinary Studies and a minor in marketing.
Lula Hailesilassie
Account Executive
Diana is an adept strategic communicator specializing in writing, editing, research and thought leadership. Her experience ranges from supporting clients at large public relations firms to freelance content creation and marketing. She is fueled by connection, the power of language to spark action, critical analysis and stories that improve people's lives. Diana graduated from the UNC Hussman School of Journalism and Media with a Bachelor's degree in public relations.
Diana Pressey
Account Executive
Philicia Thompson is a strategic storyteller with experience in digital, owned and earned communications. Her approach to results-driven work begins with a foundation of research and telling authentic and impactful stories to drive successful campaigns. She is a proud Gamecock and graduated from the University of South Carolina with a bachelor's in public relations and master's in mass communication.
Philicia Thompson
Account Executive
Hanna is a dedicated public health professional with a strong passion for advancing health equity and public health objectives. Her experience includes using digital tools such as social media and story-telling to promote health behaviors and policies. Hanna received her Master of Public Health in Public Health Communications and Marketing from George Washington University.
Hanna DeVarona
Assistant Account Executive
David Morrell is a project management specialist with experience across multiple professional service industries including health care, cybersecurity, and technology. David's strong attention to detail, drive to find and develop solutions, and ability to combine creativity and practicality consistently delivers meaningful and functional solutions for CURA and our clients.
David Morrell
Project Manager
Fernando is an experienced administrative professional with a background in law, administrative work and customer service. In addition to building a reputation for being a dependable and efficient team player, he is also fluent in Spanish and Portuguese and served as a translator in his role as an office manager at a law firm.
Fernando Fatecha
Office Manager
CURA is committed to fostering, cultivating and preserving a culture of diversity, equity and inclusion.
Read our full policy.
Our Awards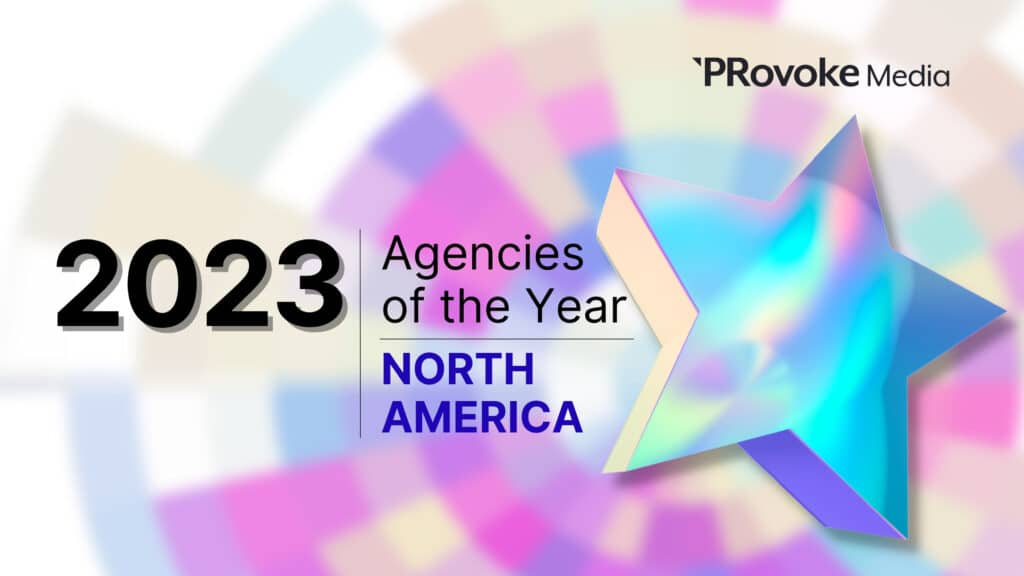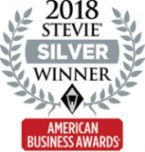 CURA Strategies is a proud member of: